He was born in 1937 in Afyon, Turkey, as a son of a civil servant and his wife. The mother was a member of a Muslim religious community, the order of Mevlevi (a mystical movement of Islam). Due to the early death of his father, his three siblings were accommodated by their relatives. He himself grew up with his grandparents. Since the village where he lived was very far away from the school, he stayed in an orphanage during his school days. His grandfather, a village imam, played an important role in the filmmaker's life. In an interview, he says that even early on he was fascinated by his grandfather's stories. He discovered his passion for storytelling during his grandfathers sermons during Ramadan. 1
After primary and secondary school, he came to Istanbul in 1955 to study economics. During his studies, he did various temporary jobs. Among other things, he worked as a place guide. His job as a program creator at Şan Sineması, which was built in 1953 and was a popular cultural center in Istanbul in the 1980s, had certainly a big influence on his life. After his military service, he returned to Istanbul and began working as a film critic for the newspaper Yeni İstanbul and magazines such as Düşünen Adam and Yeni İstiklal.
Prior to the beginning of his career in the film industry, he dealt with philosophical-theoretical approaches to a so-called "Millî Sinema". As a countermovement to the pro-national (Halit Refiğ) and left-revolutionary cinema (Yılmaz Güney) of the 1960s and 1970s, he developed a pro-Islamic film direction. In 1964, he wrote the film manifesto "Millî Sinema" ("National Cinema"), "which emphasizes the historical and national values of Turkey and declares Islam as an overarching and all-encompassing authority. The Turkish, Anatolian and Ottoman as the appreciative identity of the population, i.e. the so-called "millets" (hence the name of his film programming) still plays [e] an essential role, [war] but subordinated to Islam" (Alkin, 2020: 34). His first feature film Birleşen Yollar (1970) is a cinematic examination of his Islamic-national worldview. Birleşen Yollar was
– like most of his subsequent works – the film version of a classic of Islamic literature, namely the novel "Huzur Sokağı" by Şule Yüksel Şenler, which deals with the story of a high-society woman who falls in love with an impoverished, believing man and transforms her life into a pious one.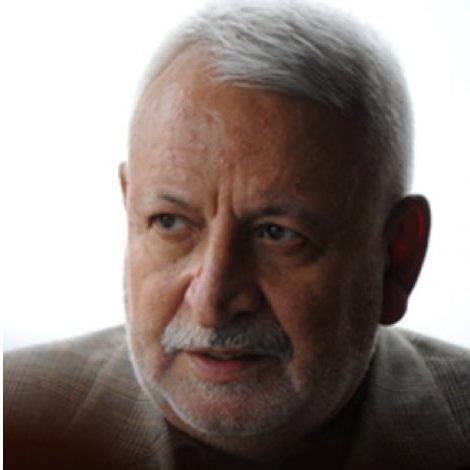 Çakmaklı gained his first experience in the film industry as an assistant director with well-known Yeşilçam2 directors (including Osman F. Seden and Orhan Aksoy). In 1969 he founded his own film production company Elif Film. The filmmaker divides his creative phases into three periods: between 1970 and 1975, the phase of his first cinema films. Then comes the period (1975-1990) producing television series for the public broadcaster of Turkey TRT (Türkiye Radyo ve Televizyon Kurumu). He received the Jury Prize of the Prague Film Festival (1978) for his TV films Çok Sesli Bir Ölüm (1977) and Çözülme (1977). In the final phase between 1990 and 2006, he mainly realised the filming of series and movies for the private sector.
In 2008 he was awarded the State Medal of Distinguished Service (Devlet Üstün Hizmet Madalyasi). In his active creative phase, which lasted from 1969 to 2004, Çakmaklı realized numerous cinema and TV films as well as television series with which he tried to implement the basic idea articulated in his film manifesto: Turkish cinema must produce such "films that reflect […] the belief of the Turkish people (including their villagers and city dwellers) in the superiority of spiritual values over the material, the national characters, which reflect the Anatolian reality produced by traditions" (Çakmaklı 2014 [1964] , translation from Alkin 2019).
Çakmaklı's worldview and screenplays were influenced by Turkish writers and poets such as Necip Fāzıl Kısakürek, Peyami Safa, Tarık Buğra or Şule Yüksel Şenler, whose works accentuate a Turkish-Islamic value orientation.
Cakmaklı's work was based on a close connection between the Islamic-conservative literature of those years and intellectual figures. The preservation of national culture and identity as well as the critique of an internalization of Western culture in the sense of occidentalism are the focus of most of his 32 productions (21 films and 11 series).
He died in 2009 as a result of heart surgery and was buried in the presence of then-Prime Minister Recep Tayyip Erdogan.
Writing and editing by Hayriye Kapusuz
1 https://www.karar.com/yazarlar/hakan-albayrak/yucel-cakmaklinin-enistesine-verdigi-soz-4772 (accessed 10 March 2021).
2 The Yeşilçam era was one of the most productive phases of Turkish film history between 1960 and 1980, with more than 300 films per year.
Bibliography:
Alkın, Ömer (2019): The visual culture of migration. History, aesthetics and polycentricity of migration cinema. Series: Post-migrant studies. Bielefeld: transcript Verlag.

Alkin, Ömer (2019): Culture of Remembrance and Media History post-migrant. The figure of migration in Turkish cinema. In: Sungu, Can & Lippmann, Malve (eds.) (2020) Berlin: Archive Books

Çakmaklı, Yücel. 2014. Milli Sinema Ihtiyacia. In Yücel 'akmakl'. Milli sinemanin kurucusu, ed. Bursak Evren, 16-17. Istanbul: Küre Yaynlari.